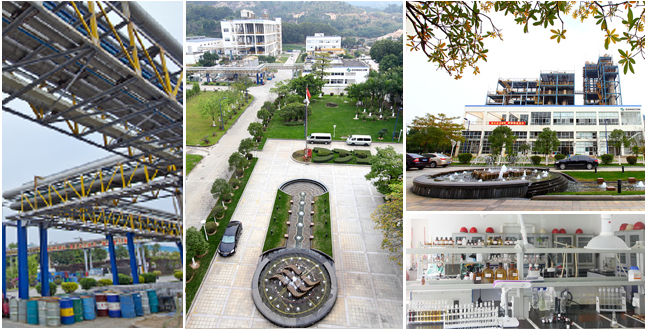 EcoGreen International Group Limited ('EcoGreen' or the 'Group') is the leading fine chemicals company in the PRC. EcoGreen is one of the few fine chemicals companies in the world that uses botanic essential oils extracted from natural renewable plants and petroleum as its raw material resources. The Group has been successfully listed on the main board of the Hong Kong Stock Exchange Market (Stock code: HK2341) in 2004. In accordance with the Group's 'Green Chemistry' philosophy, EcoGreen produces international quality standard products by using its advanced technology, balanced business structure and economy of scales. Our products are widely applicable in daily life which is important to improve the standard of life and healthiness.
EcoGreen is established in 1994. The Group has been engaged in the production and distribution of fine chemical products made up of functional ingredients and specialty chemicals for various industries, utilizing its renowned specialization in fine organic chemical production techniques. EcoGreen has displayed immense expertise in three main product categories, namely Aroma chemicals, Naturals and Specialty Chemicals. These products are the key raw materials in production products that are widely applicable in the pharmaceutical, household, healthcare and personal care industries.
EcoGreen has a strong team of passionate talents and experts, who strive the very best to improve Ecogreen's operation and to continuously improve the product quality and customer service.